Intelligence from 200 GW of assets to
improve modelling
reduce uncertainty
increase revenue
reduce expenditure
mitigate risk
Drive wind and solar portfolio returns with industry-leading data, software and expertise.
Trusted by owners and partners worldwide
Industry benchmarking for wind and solar insights
With over 200 GW of global operations and risk data, Clir's renewable energy intelligence platform provides tangible actions to improve energy production, mitigate risks and drive returns across wind and solar portfolios.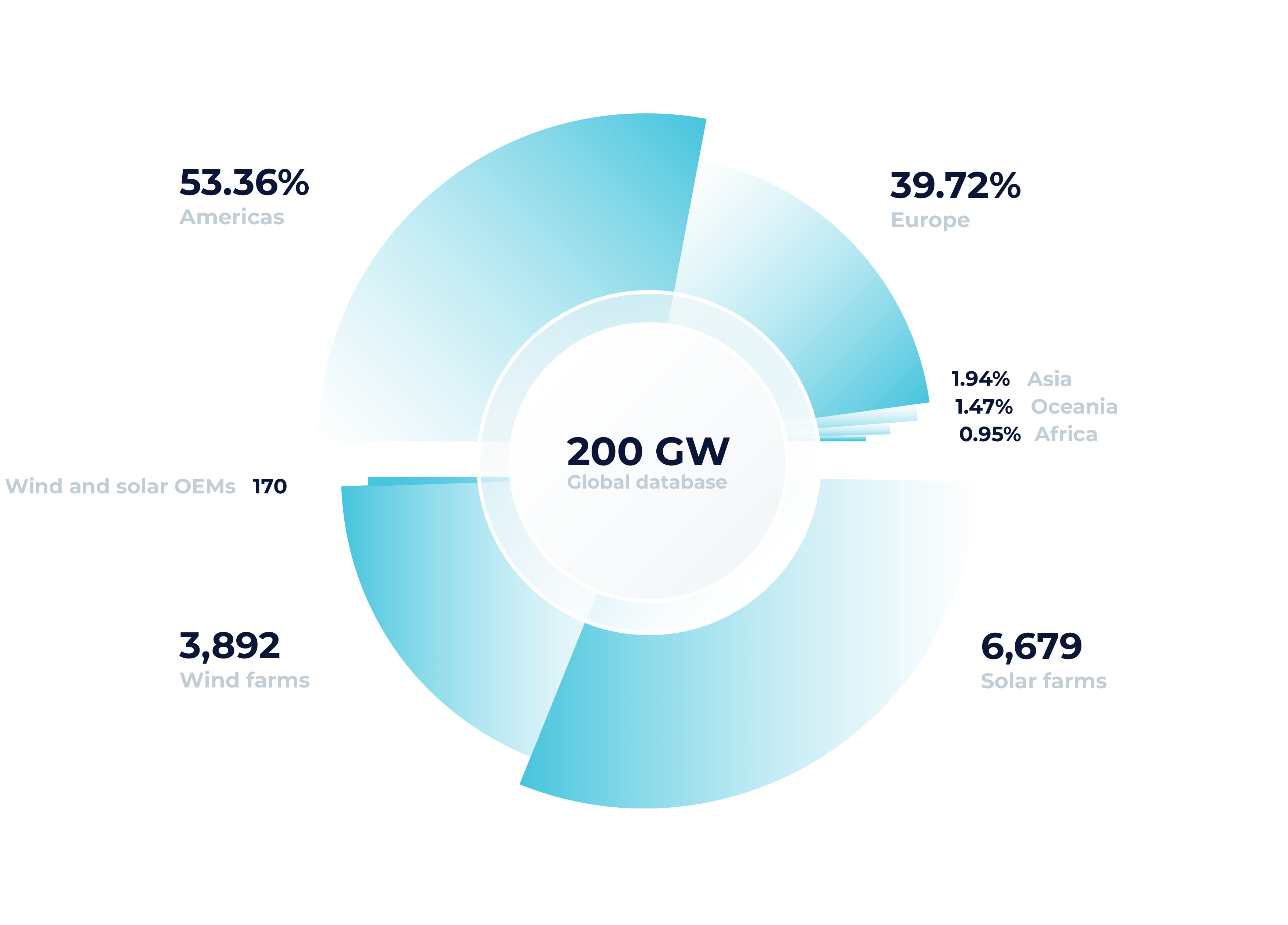 Comprehensive oversight for decision-making
Transparency into factors impacting asset production, cost and longevity supports senior decision makers in optimizing operations and the financial model. With data-backed reporting and industry benchmarking, enhanced service provider oversight and accountability is possible. Better outcomes for development, operations and M&A
Replacing energy yield assumptions with data drives greater certainty in every stage of the asset lifecycle. By combining asset and industry data, Clir supports strategic decision-making across asset life estimation, risk mitigation, and insurance, debt and contractual terms.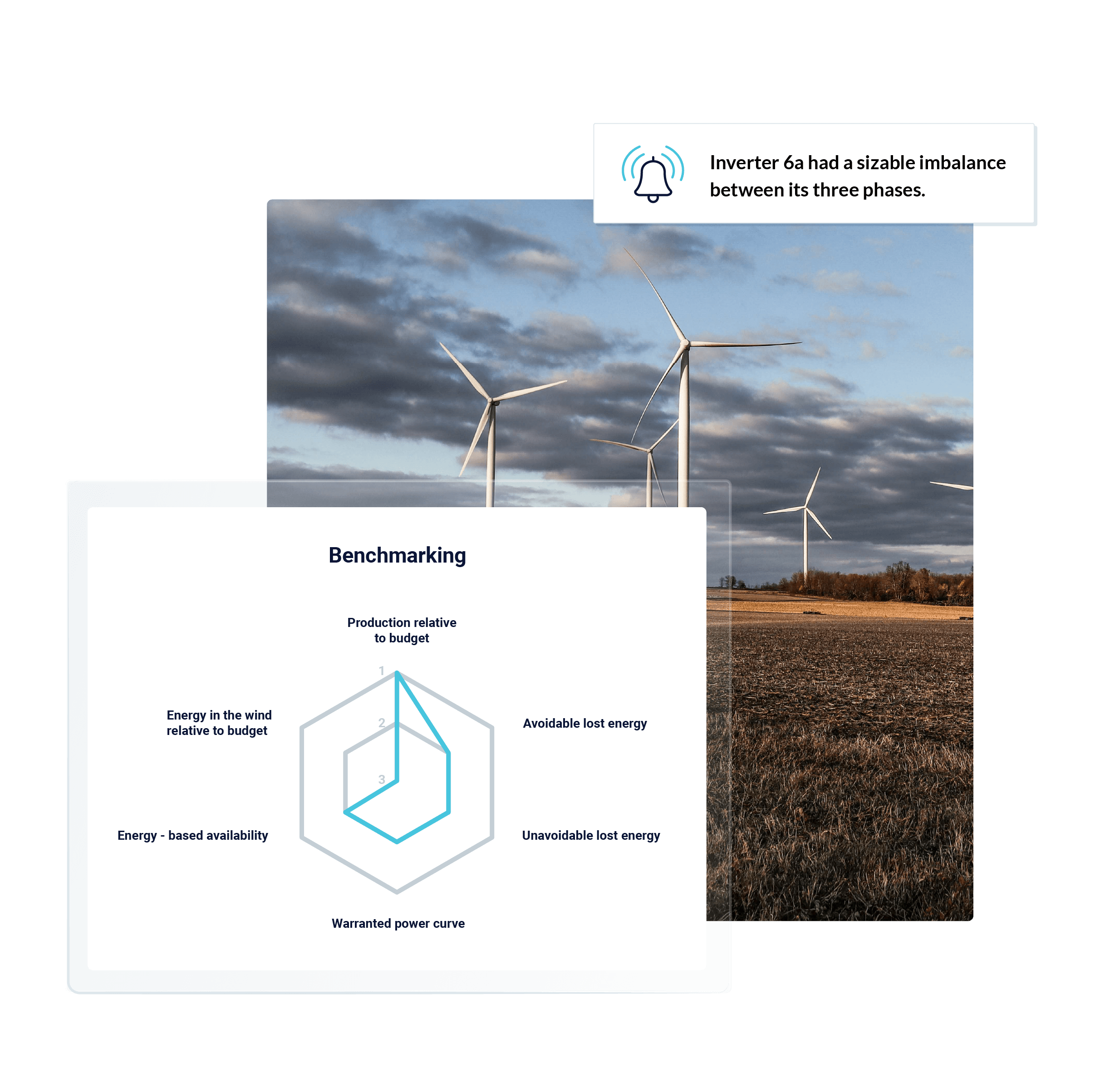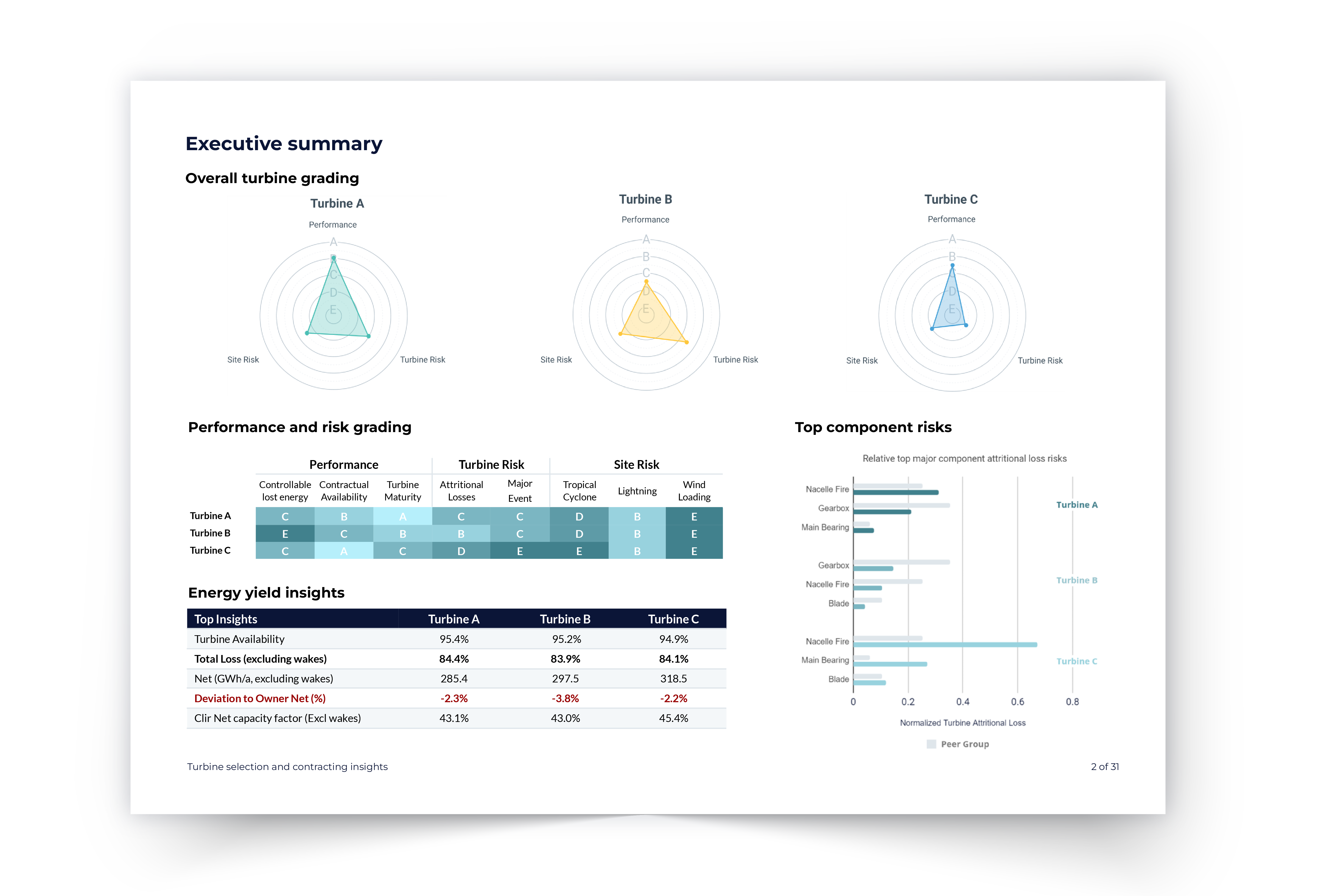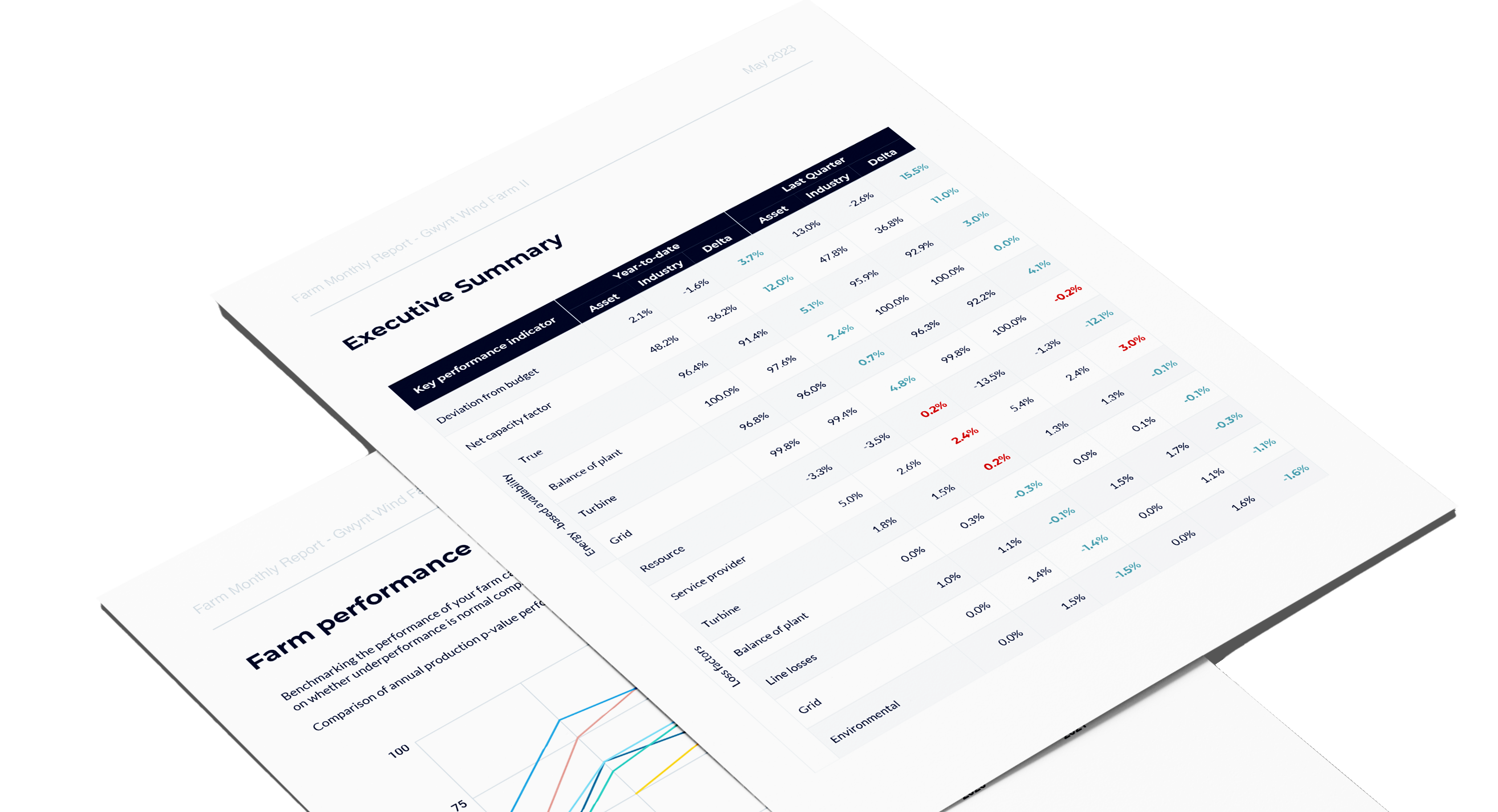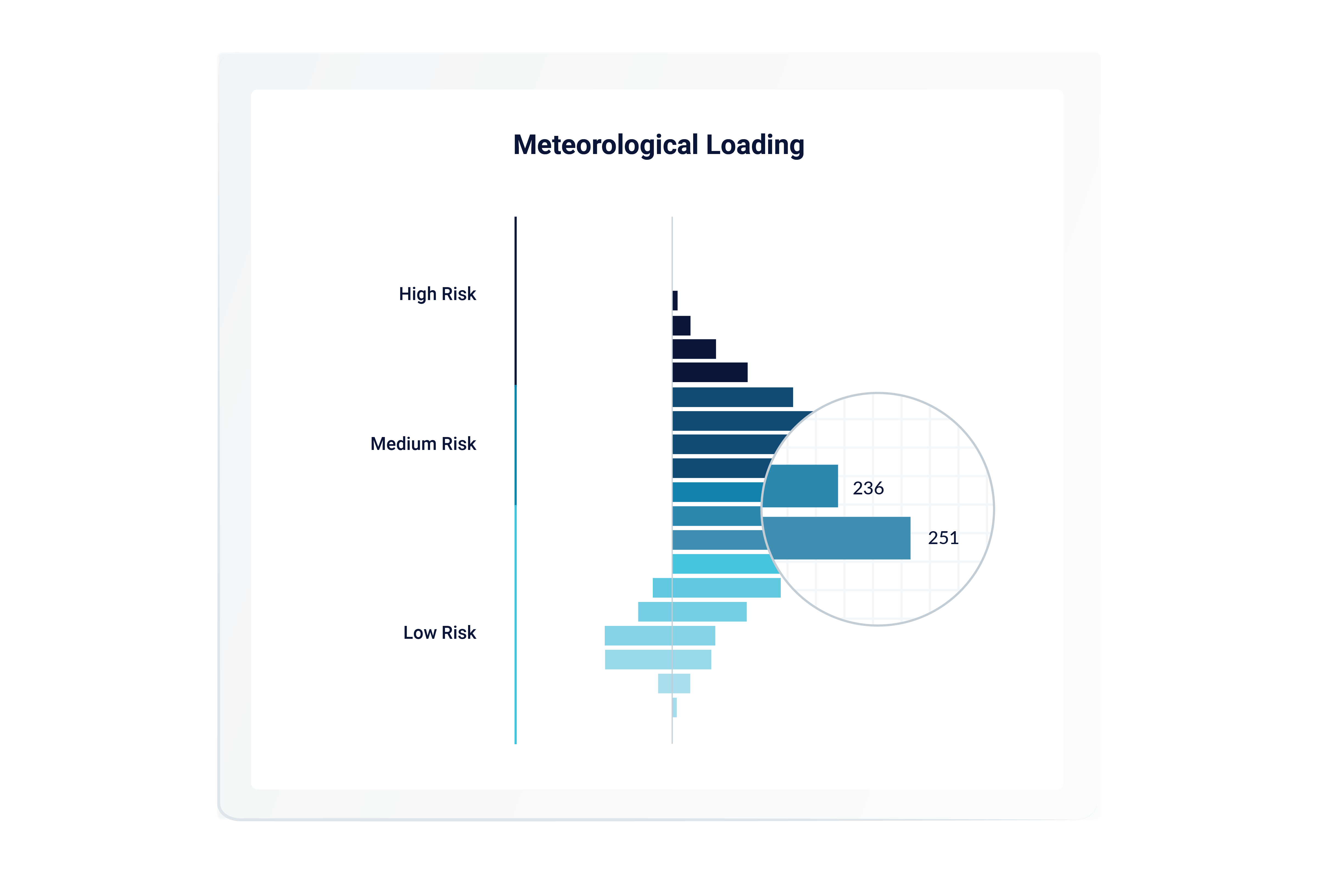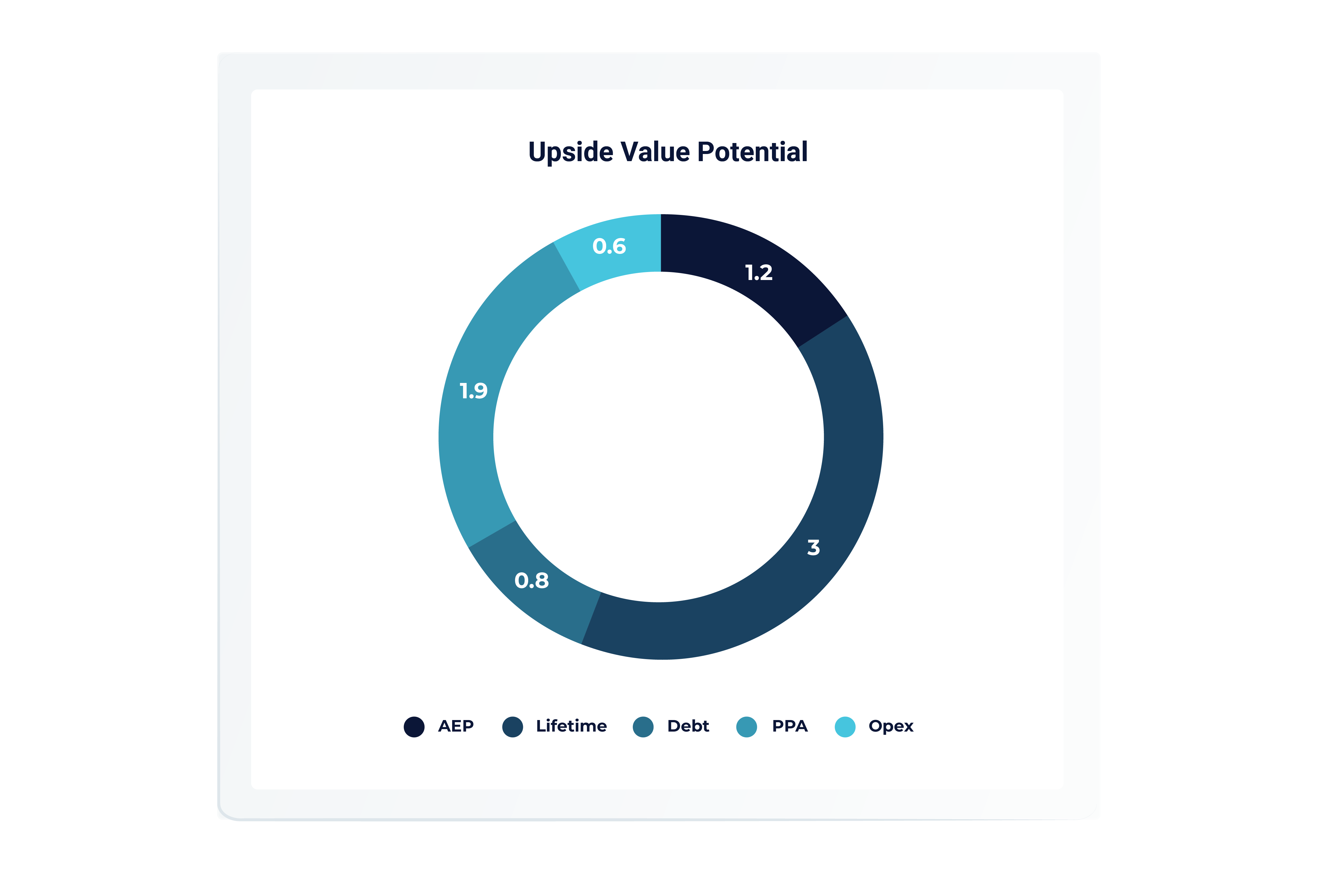 Why Clir?
Expertise to accelerate renewable energy production
Since our inception, Clir Renewables has been focused on finding better ways to use data to improve wind and solar project performance. With a global database of more than 200 GW of projects and experts from across the project lifecycle, we provide clearer insight into opportunities to maximize returns, minimize risks and optimize overall commercial performance. Book a demo
Leverage the renewable energy intelligence platform
Gain insight into production, health, insurance and financing.
Maximize financial returns with data, AI and technical expertise.
Understand asset health and risk through data-led best practices.
Use advanced AI and cloud based data processing to drive competitive acquisitions.