Realize significant operational gains.
Clir's team has worked across hundreds of projects. We've seen operational excellence in action, but we've also identified room for improvement in most projects. A deep analysis of data enables efficient detection of issues, while an independent view through software and analysts provides added quality assurance, helping to reduce reliance on consultants and realize significant operational gains.
Energy yield assessments
Clir's energy yield analysis enables a robust, defensible and transparent view of farm improvements or degradation.
Wake loss modeling
By accurately and consistently determining the wake status of each wind turbine, owners can gain accurate insights to wake loss predictions.
Efficient reporting
Clir Portfolio accelerates stakeholder reporting through analytics and flexible visualizations that help to identify trends and flag key issues.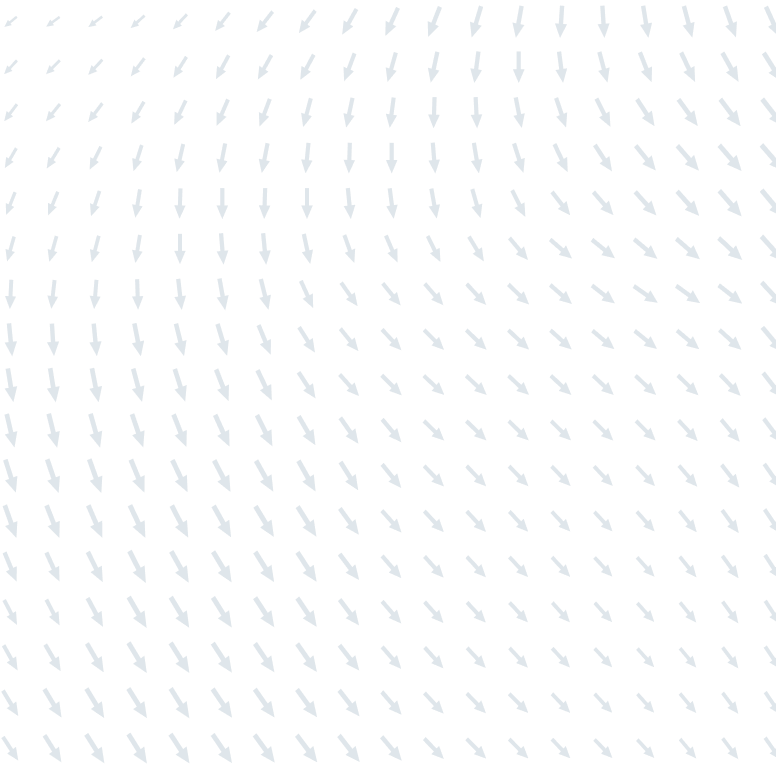 Robust, defensible and fully-automated energy yield assessments
With clean, standardized data and a comprehensive approach to energy yields, Clir produces significantly faster and more reliable results. This allows for energy yields and financing to be adjusted to reflect real project performance.
Understand the impact of wakes on performance
To provide more accurate wake loss predictions, Clir leverages ML algorithms to accurately and consistently determine the wake status of each wind turbine. This can be used for more accurate budgeting, to understand shortfalls and for future investment decisions.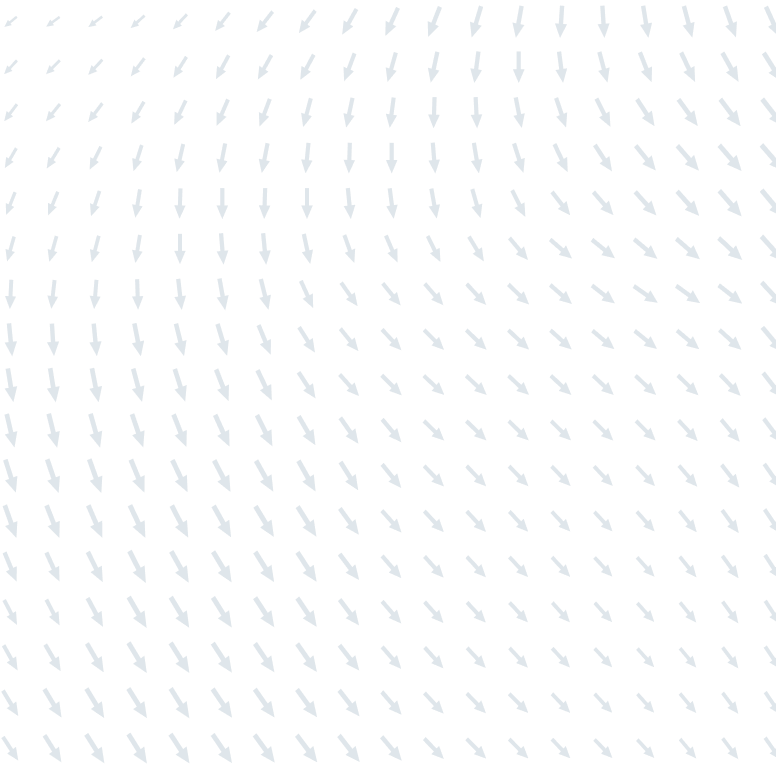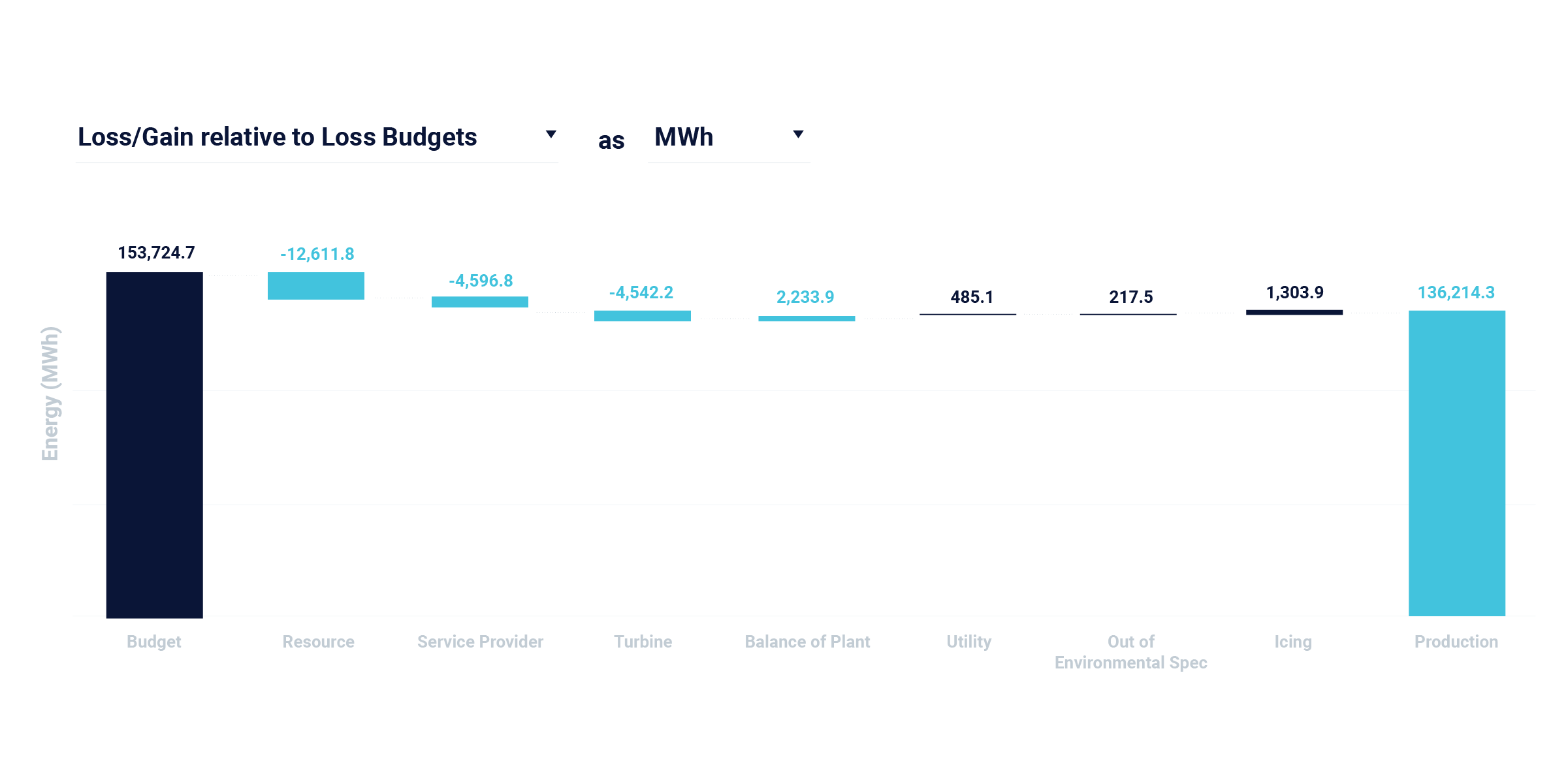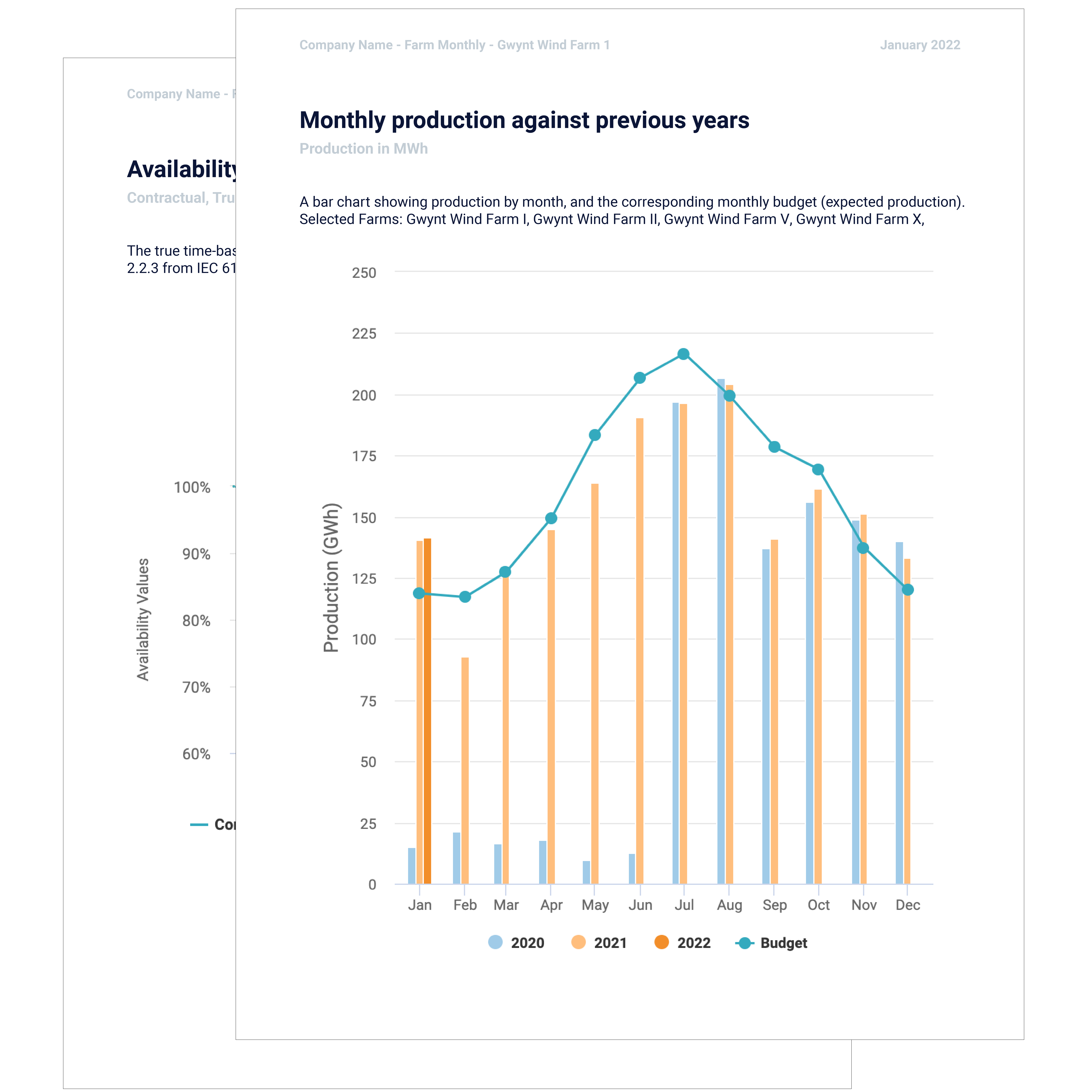 Insightful and accelerated stakeholder and industry reporting
Robust and standardized data, alongside clear visualizations, enable efficient reporting. Flash reports and our report builder increase transparency into farm and portfolio performance. Plus, the ability to group events by IEC or contractual category accelerates industry standard reporting.
Understand portfolio production in relation to budgets
Clir Portfolio allows users to input the pre-construction budget value, which is then leveraged across the platform to improve insights into performance. Leverage our powerful software and renewable energy experience to improve financial performance.